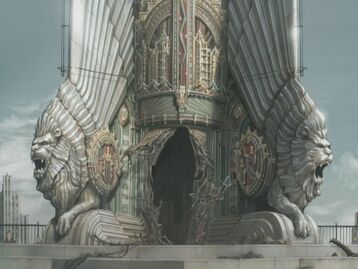 Established by the Great King Tempeth, the High Lyceum serves as the royal library as well as a college for those seeking to become scholars. Over the hundreds of years since its institution, the High Lyceum has established a vast sea of knowledge on everything from Ethaian botany to the complexities of the mage's antetongue.
When scholars enroll in the High Lyceum, they begin as neophyte. After a year or two of heavy study in all branches of scholarship: philosophy, physiology, botany, etc… the neophyte is granted the title acolyte. As an acolyte the student is allowed to study the subjects that are of interest to him or her. The acolytic stage of scholarship is that of the highest scholarly freedom as the student is also granted free reign of the Lyceum's grand Athenaeum. The Athenaeum is largest collection of knowledge to have ever graced Ethaia and is single largest room in the High Lyceum. Bookshelves mount its massive walls on all eight sides and reach hundreds of feet high towards the glass-domed ceiling.
The High Lyceum and the Arcanium on Isle Feth are very similar in that both are places of scholarship and mastery. What separates one from the other is but one thing: power. Though Lyceum scholars may be very knowledgeable in the workings of magic, they may not have the power to control it. Scholars bare the knowledge; only mages have the power use the antetongue to shape the world.
Establishment
Edit
Physiology
Philosophy
Theology
History
Archaic Pre-History
History of the First Era
History of the Second Era
History of the Third Era
History of the Fourth Era
Telling
Botany & Herbalism
Bestiary
Art
Geography
Language
Wyrthe & The Antetongue
Others...
Mathematics
Alchemy
Astrology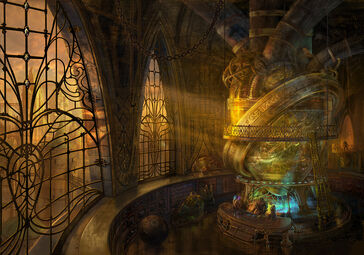 Lodging
Neophytic Quarter
Acolytic Quarter
Professrs Quarter
School Master's Quarter
Grandmaster's Quarter
Academic
The Orrery (Astrology)
The Grand Athenaeum
The Lesser Athenaeum
next_pages_container { width: 5px; hight: 5px; position: absolute; top: -100px; left: -100px; z-index: 2147483647 !important; } #next_pages_container { width: 5px; hight: 5px; position: absolute; top: -100px; left: -100px; z-index: 2147483647 !important; }
next_pages_container { width: 5px; hight: 5px; position: absolute; top: -100px; left: -100px; z-index: 2147483647 !important; }